The automotive aftermarket and our support.

Today, the automotive industry is one of the sectors that has been strongly affected by the various health, economic and social crises of the moment:
Semi-drivers: French registrations down 30% in November compared to 2019
General shortage of parts: longer lead times and inflation on the price of parts
Skilled labour: lack of attractiveness of repair professions, opening up by the state to foreign labour
source l'Argus Pro – source bfmtv.com
The indicators for the automotive repair sector are currently in the red.
And faced with this situation, the automotive repair industry must also arm itself with new skills linked to emerging technologies: ADAS, electric vehicles, connectivity…
It is therefore never easy to quickly find the way back to productivity and profitability in a context like this.
This is why LBS – Les Bonnes Solutions focuses its support on continuous improvement. This support for change, which is more relevant than ever, is provided to the teams, the organisation, the equipment and the structure.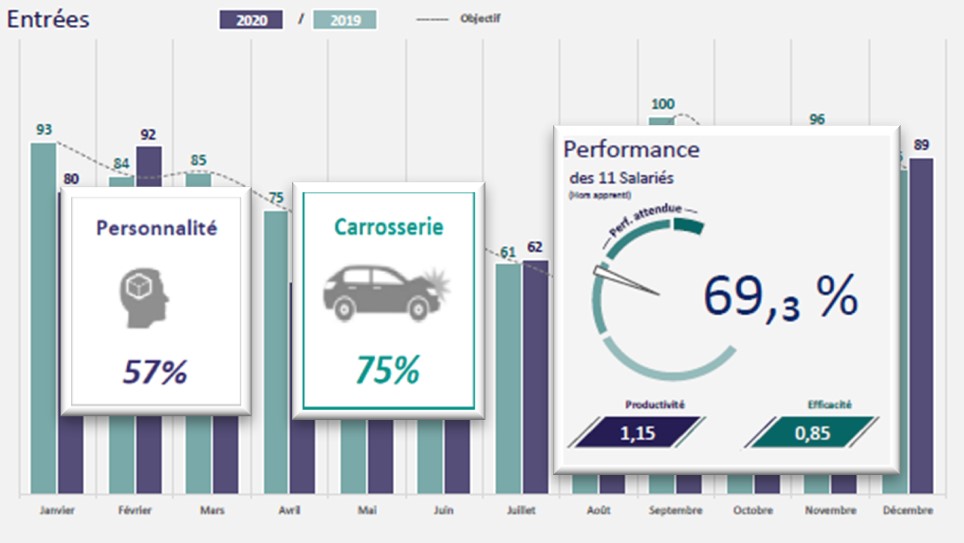 We offer diagnostic studies to highlight the strengths and weaknesses of your repair workshops or your car and new car reconditioning centres. Our external vision will enable you to refine your strategy with your current tools
Initially broken down into indicators, the diagnosis we propose is then accompanied by an action plan in order to achieve your objectives. This action plan is also offered in the form of field coaching, which can be supplemented by specific training.
Our foundations : LES VALEURS HUMAINES, LES OUTILS et LE SAVOIR-FAIRE
Your interests: improved management, development of team cohesion and service levels, development of your employees' skills and professions.
Do you have questions or problems about your business? Would you like a neutral analysis of your business, your site or your teams?
Contact-us.
See you on the nail Our society or fill in the contact form on the website www.lbsgroup.fr.